Servo worm gears.
Worm gears from Atlanta are high quality norm gears build in Germany.
Servo Worm Gears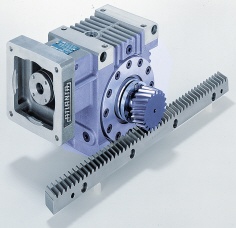 With less than 1 arcminutes Atlanta's worm gears are idea for positioning applications.
High build quality of the gears results high degree of efficiency, low working temperatures and longer life.
According to backlash there are 4 series:
HT High-Torque <1 arcminute backlash
HP High-Performance <2 arcminutes
E Economy <6 arcminutes
B Basic <12 arcminutes
Flange can be chosen according to motor size. Gearbox motor connection is done only by coupler.
Racks.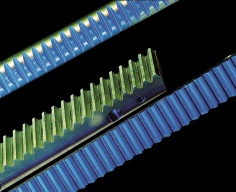 Atlanta build straight and helical toothed racks.
There are 4 types of racks according to material and treatment.
Sizes are module 1-12 for the "soft" and 2-8 for the harder. Maximum length is 2m per rack.
For all modules Atlanta offers pinions and pinion shafts in various tooth numbers.
For more information, sizes, manual and datasheet please visit Atlanta's website